Here are some pictures, of my Great Grandfathers Farm near St. Charles, Albee Twp., Saginaw County, Michigan. This farm sets on the Gasper Road, near Fergus Road. Emerson (The oldest son of Israel & Alice Hill) owned 160 acres here a half mile square. The Barn was built in 1901.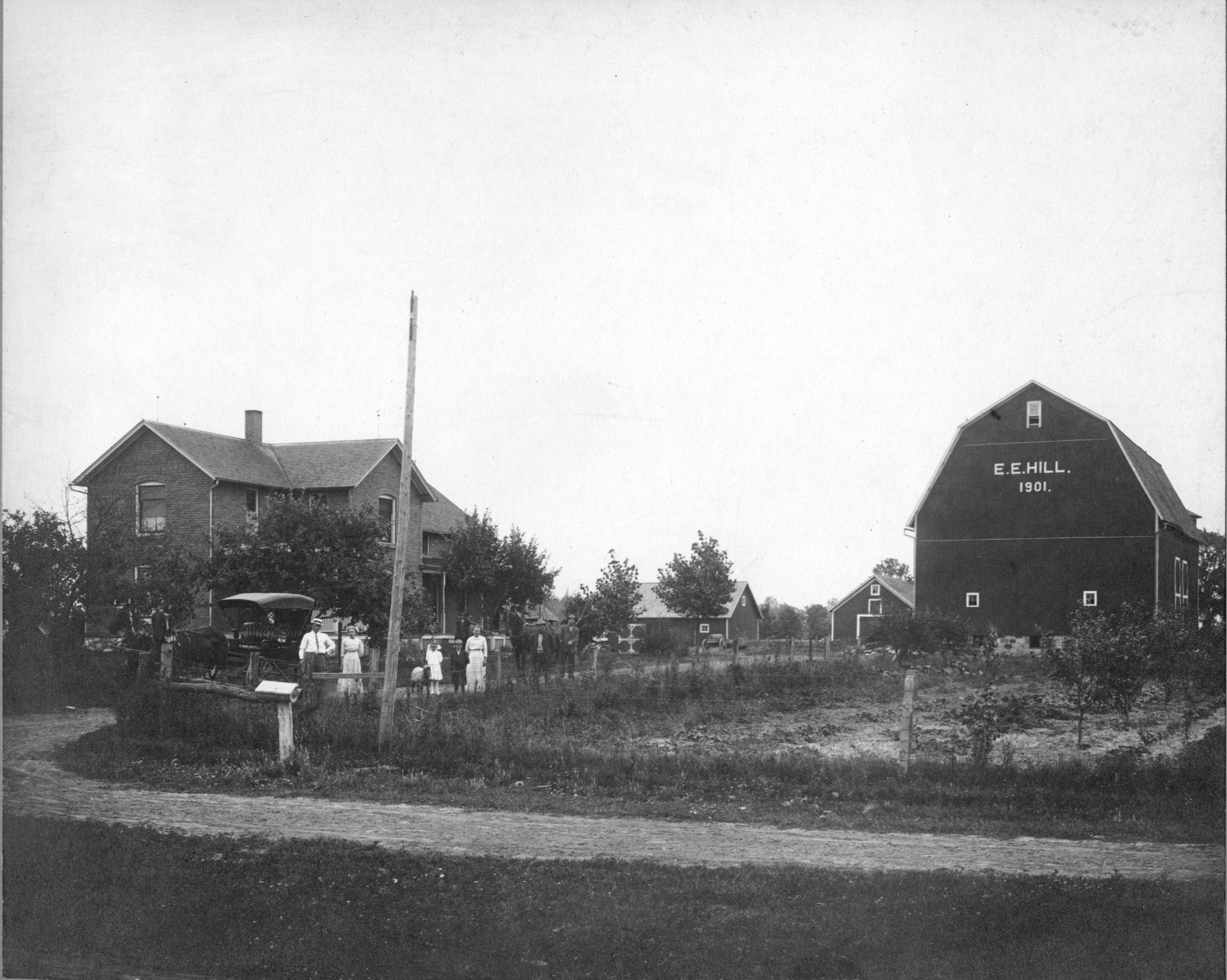 Its hard to see with the picture this size, but from left to right is....

L-R: Horses with Buggy,Roy, Ivah, a lamb, Lilah, Robert, Esther, Two Horses with Emerson in front of them, and a Farm hand holding the riens.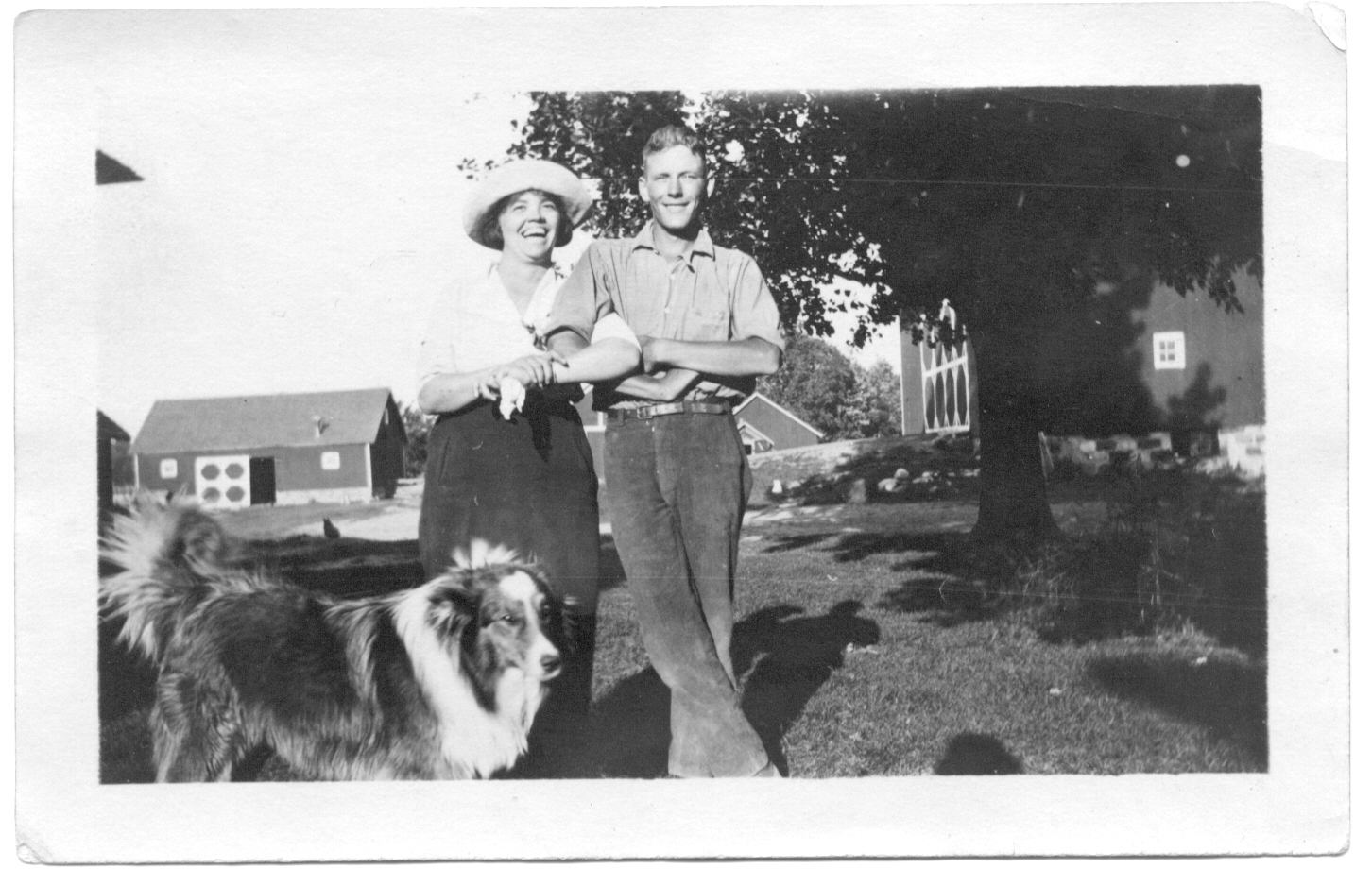 My Grandfather Robert, with Roy's wife Maude, at the Emerson E. Hill Farm.
Robert was about 17 years old here.